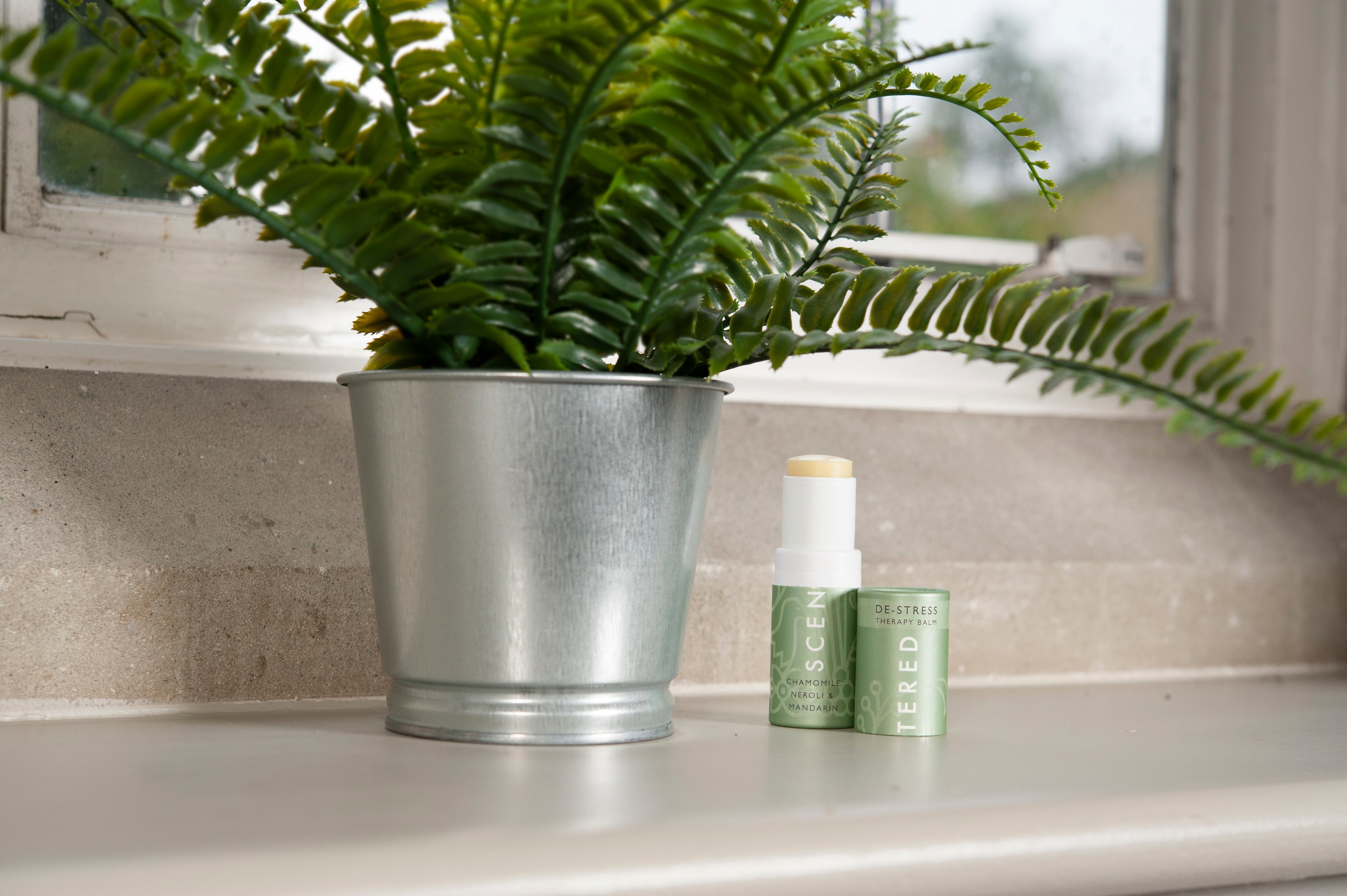 Aromatherapy has many health benefits, including helping to relieve stress. Whether it's stress from work, school or personal situations, aromatherapy can help to deal with stress and make you feel more at peace. During exam season, your stress level might be at its highest peak. Especially when you have back to back exams, it's difficult to find a moment to fully relax. 
Aromatherapy works by triggering the limbic system of the brain, which is the part of the brain that is responsible for emotions and memory. Being stressed has a negative impact on your overall wellbeing. Over time, however, chronic stress can activate the limbic system in a way that damages the body. By inhaling relaxing scents, such as Chamomile or Lavender, to soothe tension and help your body and mind to relax.
De-stress during exam season
To help you de-stress during the hectic exam season, we recommend using our De-stress Aromatherapy products, which are specifically formulated to calm and relieve stress. The De-stress balms and candles are blended with Chamomile to promote calmness and Neroli and Mandarin to help soothe tension and support feelings of wellbeing. 
You can apply the balm to pulse points such as your wrists, temples and neck while sat at your desk and take a moment to Stop.Inhale.Reset® your mood.  Alternatively light a De-stress Candle during the evenings when you've finished studying, to help you to shift from that intense study mode to a relaxing, calming feeling. 
How to focus better during exams
Many people find it difficult to focus for a long period of time, especially when it's sunny outside. We have created the Focus Balm for just these occasions.  This aromatherapy balm uses a blend of Rosemary to increase alertness and boost memory, Mint to stimulate mental activity and increase focus on cognitive tasks and Clary Sage to relieve mental fatigue and promote mental clarity. Before a long study session, apply the balm onto your wrists, temples and neck and enjoy the benefits of the Focus Balm. Reapply on the morning of your exam to help with mental recall.  Just what you need during exam season!
And so to bed
Lastly, if sleep is escaping you during this busy time, apply our Sleep Well Balm before bedtime to help you relax, unwind and establish a supportive bedtime routine to get you a great nights sleep. It's an extremely effective combination that quietens the mind and promotes a better, deeper quality of sleep. An added benefit is that you wake up feeling fully rested. Be on your game for exam revision or an exam with this dynamic blend of oils.
Comments (0)