Sustainability & Scentered
Packaging
All Scentered packaging is carefully designed and considered so it can be repurposed, reused or recycled. We aim to take from already recycled materials, such as our 100% recycled plastic bottles used for our body and hair care products, or by simply utilising naturals with a sustainable source.
Things we consider in the choices we make are:
The shape of the packaged product, the way we print the packaging to minimise the use of any non recyclable products. We avoided the use of foil print which challenges recycling; we also consider the need for any dying and varnishing of card and paper.
We minimise outer packaging and over-packaging, using boxes that can be re-purposed or recycled, and we reuse all bubble wrap and outer boxes we can.
We consider and understand the materials used in all of our products and whether these can be made from PCR plastic (post-consumer recycled) or already recycled paper. We utilise shredded paper that is already recycled, and off cuts from the creation of tea bags to protect our products.
When you open your package it is important to us that they arrive safely in one piece and they are a joy to open but at the same time haven't been extensively over packaged and wrapped leading to additional unnecessary waste.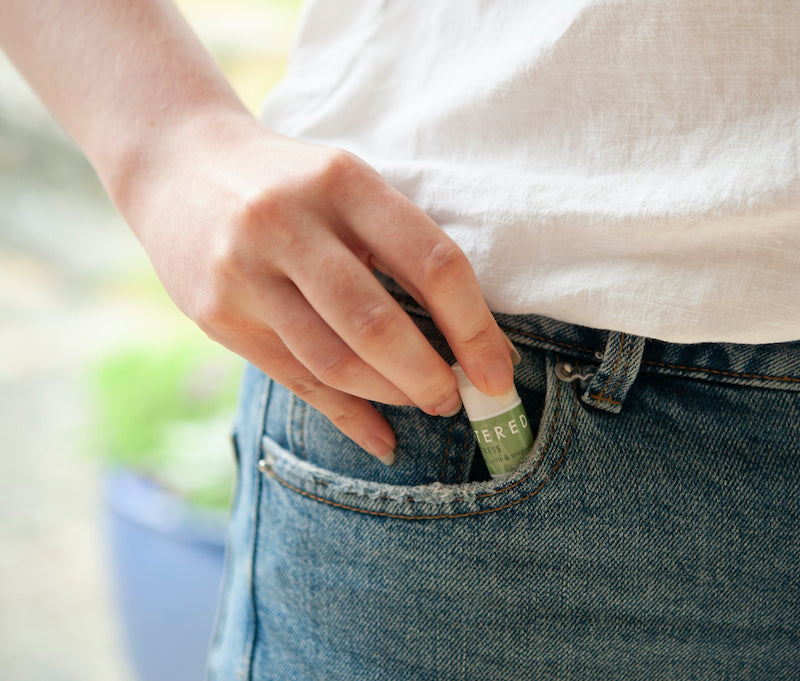 What's our next step in making Scentered more sustainable?
We are now working on ways of repurposing the heavy-duty and very solid cardboard roll tubes that support the paper of the teabag to see how we can use those, alongside reviewing all staged of our product journey from blending to sending to
the customer.