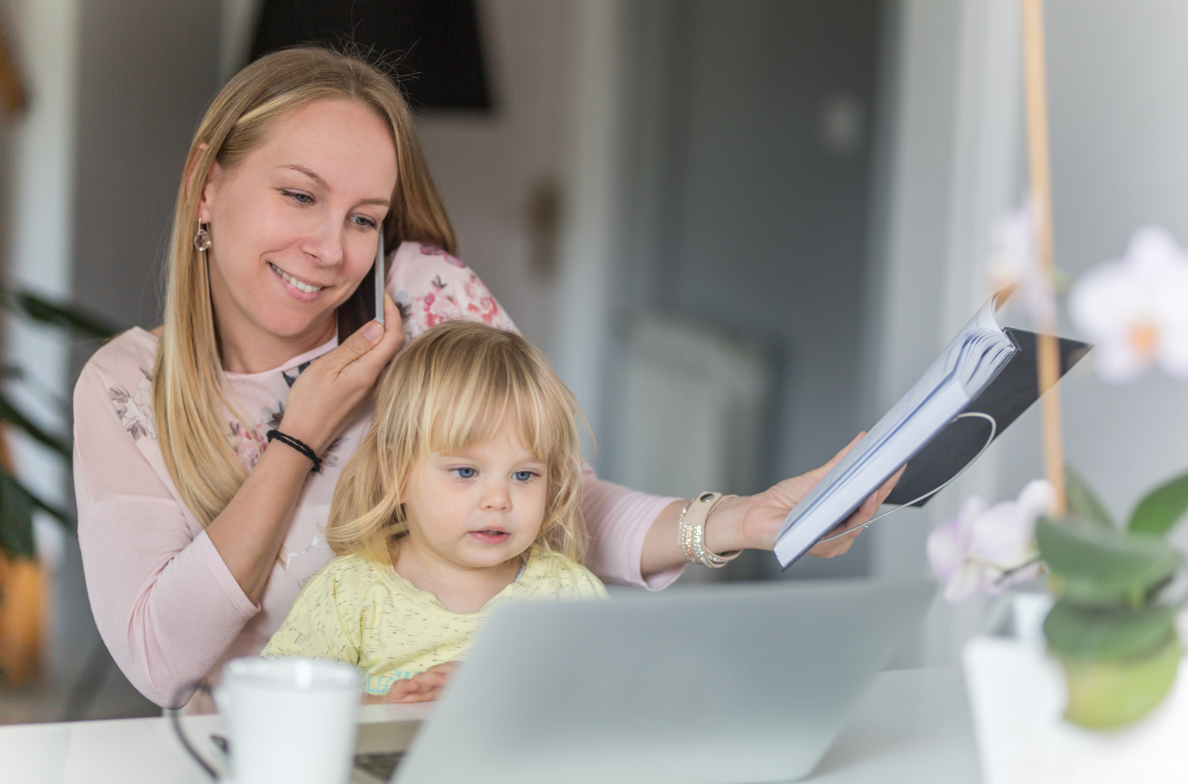 Having it all can be hard! In this day and age, having both children to take care of at home and a career is normal for most parents. But, when it comes to juggling both of these aspects of your life, it can be hard, leaving you feeling drained and tired by the end of the day. So, how do you stay on top of everything? In this article, we will be looking at how to stay focused on tasks, being ready for the dreaded school run, sticking to a meal plan and also, taking that all important time to de-stress at the end of a working week. 
Staying Focused
Easier said than done, but staying focused will really help you stay on task. When it comes to juggling both work and raising children, it can be hard to keep your mind on one thing. One top of keeping the house clean, ensuring your children have everything they need for the next school morning and meeting work deadlines, life can begin to feel really overwhelming. You may even find that you have your mind racing with thoughts - which again, can make it even harder to focus.

You can use aromatherapy to help you do this. By using our FOCUS Wellbeing Ritual Aromatherapy Balm, you can prepare for your day ahead. With it's invigorating blend, applying an aromatherapy balm can help you to direct your mind and boost your overall concentration which will aid you in focusing on the task at hand. We recommend using it throughout the day, whenever you need to refocus your efforts to accomplish the goals and tasks on your to-do list.
Getting Ready For The School Run 

The dreaded school run can be the worst part of some working mum's day. But we are here to tell you…it's all about preparation. Again, this can seem much easier said than done, but staying on top of what your children need for school can make it much easier.  

Setting yourself a clear schedule will help you keep your routine and allow you to stay on top of everything For example, allotting yourself time at the weekend to wash and iron school uniforms can save the morning rush. As well as this, having a dedicated 'homework time' where the children sit around the table or in the living room and focus on their schoolwork could be a great option. We recommend having time to do this on a Friday evening. That way, homework doesn't eat into your weekend time and you can spend your Saturday and Sundays having more fun! 

Once the homework has been completed and the ironing is all hung up, you can put this all by the door, ready to grab as you leave in the morning! This will not only save you lots of time, but also prevent you from feeling rushed when leaving your house. 


Stick To A Meal Plan
Following up from the last piece of advice, sticking to a meal plan is a great way to plan ahead. On the topic of having a routine in place, knowing what dinner you are going to have on the table in the evening could be ideal. Before Monday starts, try planning out what meals you and your family would like to eat throughout the working week. That way, you will know what you are making in advance, which would remove any additional stress that comes from sorting out family meals every night. 

In addition, this can also prevent any chaotic shopping experiences. With a full meal plan at the beginning of the week, it can make your food shopping experience much less stressful. You will already know exactly what you are looking for at the shops before making the trip. Simply turn it into a list and take it with you shopping to ensure minimal stress. 
Taking Time To De-Stress 
Juggling everything - including home life and work, can leave us feeling tired and rundown, especially at the end of a long day. It can be difficult sometimes to take time for yourself and focus on de-stressing. Without doing this, you may find that your mind is constantly turning, impacting on your sleep and your overall mood. By setting aside some time to rest, create a stress-free environment and really have a few moments of peace, you will find yourself feeling less overwhelmed. 

Whilst planning your week ahead can seem like an ideal solution, sometimes, you may find that ad hoc and random tasks appear seemingly out of nowhere. You can't foresee these and they can really throw you off your weekly agenda. But, lighting a candle, sitting back on the sofa and enjoying a good cup of tea can put the world back into perspective. Remember that juggling it all can be extremely difficult and you are doing the best you can! 
Comments (0)