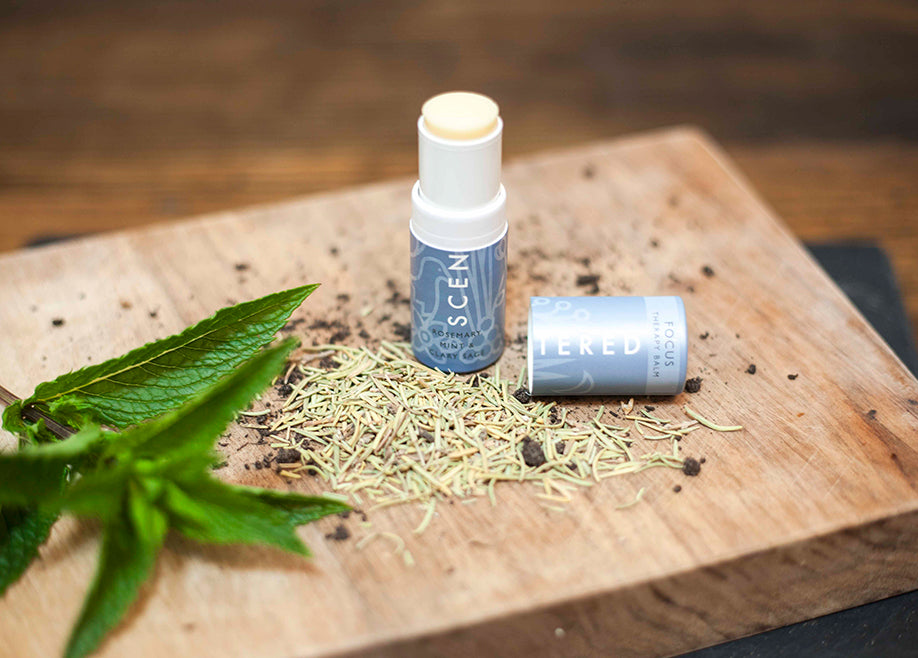 Time to "Focus" on habits that helps you achieve your goals!
Clarity is a powerful mindset that with practice can become an everyday tool.  The key is to work at developing daily habits to help you get mentally laser-focused.
BUT WHAT IS MENTAL CLARITY?
To us, it means having a deliberate desired outcome for what you want to accomplish today and how you will feel when you nail it. 
There are plenty of ways that you can direct your focus, from simple things like keeping a daily diary and meditation to more complex things such as getting the right vitamins, especially vitamin B and as we go into the colder months, vitamin D.
Scentered has a shortcut that helps you keep your eye on the prize and promotes mental clarity – our award-winning Focus balm.
USING THE BENEFITS OF ESSENTIAL OILS
Scentered's 100% natural aromatherapy Focus balm is a handy aid to train the brain to give up unconscious behaviour and adopt new, positive habits.
Rub Focus on your wrists, raise them to your nose and take three deep breaths while you think about today's goals and how you will feel when you've accomplished them.  Remember other times when you delivered on your personal promise to yourself and channel those positive emotions.  Connecting this fragrance to your achieving your goals will stimulate your brain to reinforce the good habits that are the key to your success.
Use Focus regularly to maximize the benefits of the essential oil ingredients, like cognitive task sharpening Peppermint and clarifying Clary Sage.  But memory-boosting Rosemary is the star of the show – the Ancient Greeks even went as far as wearing Rosemary garlands when they took their exams.
 How do you use yours?
We've heard from our fans that they use our blends for a wide range of creative purposes.  While we formulated Focus to help people do just that, do you use it at other times?  What activities and emotions have you personally associated with our Focus blend?  We would love to hear from you! 
Leave a comment on our social pages!  If you leave a comment, you enter the chance to win our giveaway. We pick one fan per month to receive a free gift from Scentered!
Comments (0)