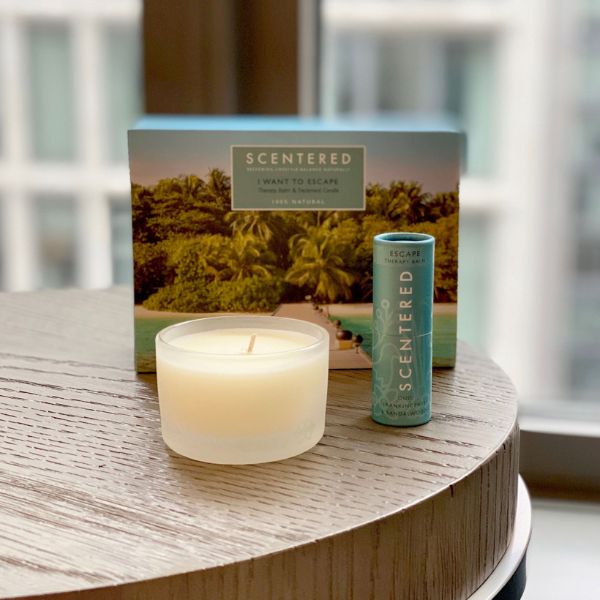 Summer is an amazing time but unfortunately, it is not here to stay with us all year round. If we are lucky we get a few short months to enjoy the glorious sun on our faces and our bones. It is the perfect time to make new holiday memories and get outside as much as possible.
But just because the days are getting shorter and the nights are getting a little darker, you don't have to forget the amazing memories and times you had.
At Scentered we believe in cherishing memories, making new ones and enjoying life.
Make That Holiday Feeling Last Longer
Aromatherapy is powerful for many reasons, it can help to realign you with your mind, body, and soul. It can give you precious and restorative moments to yourself and can even help you in times of stress and discomfort.
Using aromatherapy is a great way to carve out some 'me time' and allow you to shift gears. This could be as simple as putting your feet up, shedding the day and reminiscing about all the great times you have had.
You can do this by using the ESCAPE blend which instantly transports you and is 100% natural, essential oil-based.
However, a great thing about it is that aromatherapy is a memory trigger. It is called a scent memory and can help to build that all-important link between a fond moment and a scent. So for those times throughout the year when you want to think of all the fun times, you had with loved ones you can simply use it to sit back, relax and remember. Find the perfect way to escape and remember the amazing things you have experienced.  
How To Prevent  The Holiday Blues
Just because the temperature has dropped and the sun isn't shining for as long, does not mean that the fun has to stop! Plenty of long-lasting memories can be made throughout the years. However, summer is a common time to go on holiday with loved ones and explore new places. So, we understand the pain that holiday blues can bring on.
Here are some ways to combat these blues:
1. Get Outside Even If it Is Raining
No matter the weather, the outdoors is the best way to lift your mood, feel alive and beat any holiday blues that may be approaching. It is invigorating to go out, jump in some muddy puddles and enjoy all the nature autumn has to bring - just remember your wellies!
2. Reminisce
Talking about your fond memories brings them back to life. So, when you're feeling a bit down in the dumps, have a chat over a cup of tea and laugh about all of the funny holiday antics.
3. Make Plans
You don't always have to go on a week-long holiday in the sun to make great plans. Go and see a theatre show or when it is Christmas time, go and see the Christmas markets in November/ December time.
There are little things you can do throughout the year to stave off the holiday blues. Find what you enjoy and book it every couple of months.
4. Take Up A Hobby
Make sure to enjoy your life, this could be doing a weekly yoga class and going for lunch or coffee afterwards. Day-to-day life is full of wonderful little nuggets to treasure.
5. Enjoy The Quiet
Summer is an extremely busy time of year which is great, but you can end up forgetting about your own self-care and well-being as you are always on the go. Enjoy relaxing in the bath and lighting a candle for some 'me time.'
Remind yourself that it is okay when life is quiet with not much booked in on your Google calendar. Before you know it, it will be someone's birthday, Christmas and then summer all over again!
Comments (0)