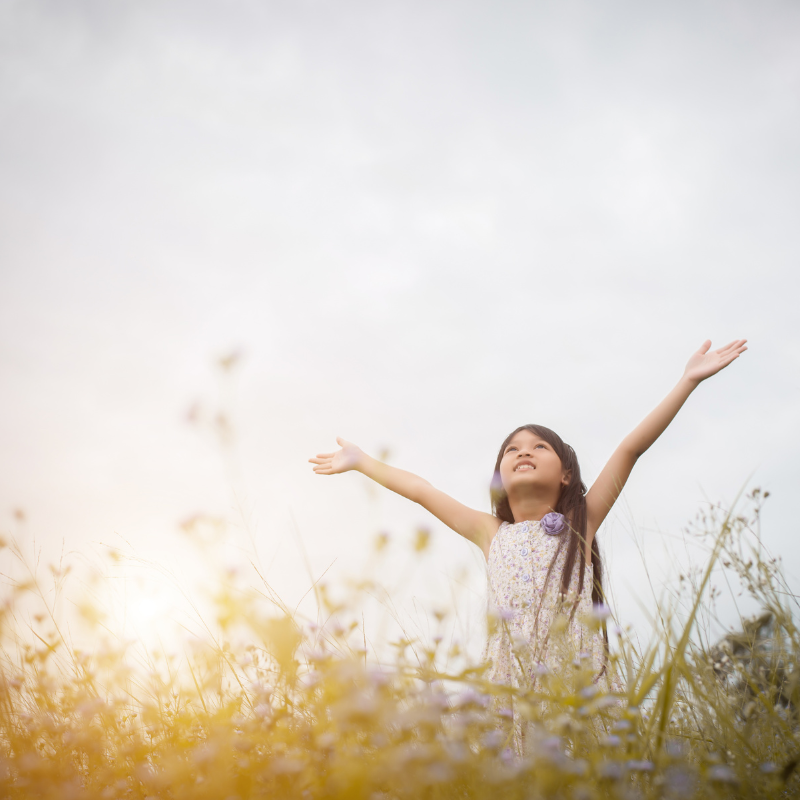 You've probably heard of essential oils and the benefits that come with using them before, but have you ever thought about your children using them? Aromatherapy can be a powerful and vital tool, one from which your children can also benefit. In this article, we will be looking at whether essential oils are safe for use, depending on age, how children can use them as part of their routine, and the overall benefits.  
Are Essential Oils Safe To Inhale?
With our health and wellbeing being a top priority, we may often wonder whether inhaling essential oils, particularly if we have children present, is harmful in any way. Essential oils can come in many forms, including in candles, balms, or even in an oil diffuser. Many of us have these present in our homes, so it's important to know all the ins and outs of their effects. 
The short answer is yes, essential oils, no matter in what form, are completely safe for you and your family to enjoy. Not only is breathing in those wonderful scents not harmful, but they also have plenty of benefits, including positively affecting your mental standing, making you feel more calm, relaxed, or even energised depending on the scent. 
Are Essential Oils Safe For Children?
Again, similar to the above, essential oils are ideal for the use of children as well. Children have many stressful events in their lives, like school, homework, and maintaining their developing friendships. Sometimes, as adults, we forget that children also have to deal with their own version of work-life balance - school, and home life! So it's important to teach them healthy, coping methods when it comes to stress from a young age. Essential oils are a fun, easy, and enjoyable way to do this! For children, we highly recommend our Aromatherapy Balms, which they can pop in their school bags and use in moments of unease whilst they are away from home. They are mess-free, won't spill in their school bag, and are a portable size, so they access their own zen on the go.
What we will say though is to always check the ingredients before giving them to your little ones. If your child has allergies, it may be important to give a read of the label and the ingredients our products contain - just in case!
How Children Can Use Essential Oils
No matter your age, essential oils can be a powerful tool when it comes to controlling your emotions. Whether you want to feel more focused, stress-free or even, get a full night's rest, there is an aromatherapy product out there for you! Essential oils work great alongside your regular routine, and can truly influence how you are feeling. However, our children may be slightly more out of touch with their emotions. As we grow up, our hormones begin to change, which can mean that we are prone to experiencing more mood swings and therefore, can be a little out of touch with our emotions. For children or teenagers, we recommend putting your choice of aromatherapy balm behind their ears, on their wrists, and on their forehead. This way, they can keep smelling it and feeling its effect right through their school day, without having to remember to apply.
The Benefits Of Children Using Essential Oils
So, now we know that aromatherapy is safe for all ages, and how children can apply their own balms on a day-to-day basis, what are the benefits of our young ones using essential oils? There are many positives, including: 
Reducing feelings of

anxiety

or stress

Relieve feelings of nausea or sickness

Ease discomfort and pain
The same applies to adults as well. Essential oils can make you feel at one with yourself, help you wind down after a long day of work, and even ease you into a long, peaceful night's sleep.
Comments (0)